&nbps;
Welcome to Firstmom's Genealogy Page

by

Kathy Huish

Email.
The nuts never fall far from my tree.
Gimme a link! Haven't seen your genealogy or adoption page listed on my pages yet? Make a link back to me on your page and then send me an email with LINK ME! in the subject line and your page address in the body. I'll check out your page and put a link to it on mine. My own little link exchanging project...minus big banner ads all over our pages!

Some of the surnames I'm working on...HUISH, PLUMMER, PAULUS, LUMM, MOORE, DUNLAP, CRISLER, MCDONALD, CLARK, DEVORE, WEBB and more..check genealogy section! Or click to go directly to my family tree files




I would love for you to sign or read my new guest book!


A little about me: My name is Kathy, 30 year old divorced/single mom of two beautiful daughters and now have a Picture of me and my girls (and Santa) up! I am also birth mom (gave a son for adoption 11 yrs ago..1986). To learn more about my experience and others please visit the adoption page. So that I may devote more space for each subject without having long pages that take forever to load, I have moved the Adoption section to it's very own page
http://members.tripod.com/~KHuish/adoption.htm

Genealogy Section
My Greatest Genealogy Resource So Far
I got a lot of info from Nancy Troxel at the Portage PA Historical Society and then passed the info on to Brian a Professional researcher. He has found about 600 ancestors/relatives of mine that I didn't even know about dating all the way back to the year 1755 and he's still finding more! If you have research you need done in the Cambria or Somerset counties in PA I suggest you write to Brian, BJE9@aol.com who has access to census, courthouse, wills, old newspapers, microfilm, does cemetary searches and more! He's really dedicated to his work and seems to love the "hunt"!


To find researchers in other areas check out the RESEARCHERS LIST.

MY OWN GENEALOGY PAGES

GENEALOGY RESEARCHERS LIST Let one of these genealogy researchers do the footwork for you. Planned for all states, find a researcher or be one yourself. This page is really taking off nicely!


Lake County Indiana GenWeb I'm the new coordinator for this Rootsweb county so if you need anything let me know!


My family genealogy pages PLUMMER, HUISH, MOORE, LUMM, DEVORE, PRICE, JONES, MCDONALD, BASSA/BASSIE, and lots more...


All PLUMMER and HUISH My all Plummer and Huish page dedicated to the other Plummer and Huish researchers out there!


Lumm births and deaths from DeKalb Co. IN.


Family Obituary Page Obituaries of some of my family members.


Richard Plummer-Most Wanted Ancestor! Notes I've gathered on my elusive ancestor Richard Plummer.


My Family Photo Album Family pictures from ancestors in the late 1800's to present, including George Huish in his civil war uniform. NEW!


Plummers in the Civil War A list of 260 Plummer ancestors who were enlisted in the Civil War


Huish Family Biography Follows my Huish family from early 1800's England to present day Indiana.


Jasper County Deaths About 30 death records from Jasper County In.


DeKalb County Deaths Some death records I had from looking up my Lumms, L surnames


DePauw University 1918 Did your ancestor attend DePauw University, Greencastle Indiana, in 1918? I am transcribing as many names as possible, including sororities, clubs, honor roll (over 300 names just on that page) and athletics, more added daily so check back often!


Grandma's Disease A genealogy poem that really hits home!


Info on the 81st PA in the Civil War Silas D. Plummer is my family tree member in this regiment.


Info on the 54th PA in the Civil War Isaac Plummer Sr. was in this regiment.

STATE OF INDIANA

Hessville and Pauper Cemetery Index Hammond (Hessville) Indiana, contact me for dates if you find someone here.


Merrillville Cemetery Cemetery is located in Ross Twp., Lake County, Indiana


Indiana History Page


State of Indiana Marriages Searchable database of Indiana marriages through 1850 and a link back to Indiana Genealogy homepage


Indiana GenWeb For searching in the state of Indiana


Indiana Vital Records Info Where and how to write for Indiana vital records of genealogical interest.


Indiana Architecture Home Lots of beautiful photos of older Indiana Buildings with some town/county history included.


Indiana Genweb Counties Pick a county from the table, or scroll down here and see the Indiana counties I've done research in.


Indiana State Archives The official repository of Indiana government records of permanent historical and legal significance.


Lake County, IN GenWeb This is the county I have been in for over 20 years, and now I'm the Rootsweb coordinator for the page...so submit your Lake County info to me ASAP!


1840 Census Index of Lake County, IN One of the many records I've been transcribing.


Lake Co. IN cemeteries Cemetery list.


Merrillville Ross Twp Historical Society A page I put together for the Historical Society that I belong to. Come find out more about them.


NWIGS Northwest Indiana Genealogy Society.


Jasper Co. IN Jasper County IN GenWeb.


Newton Co. IN Newton County IN GenWeb. Rootsweb


DeKalb Co. IN DeKalb County IN GenWeb. Rootsweb

STATE OF PENNSYLVANIA

Southern Alleghenies, Pennsylvania Southern Allegheny counties of PA web page


Cambria Co. PA Cambria Co. PA GenWeb. This is the county my Plummers settled in in the late 1700's, and many Plummers still live there today. If you're one of them...email me!


Flood victims list from the May 31, 1889 Johnstown Flood that hit at 3 pm and killed 2200 people in just 10 minutes.


Cambria Co. PA Biographies This link takes you straight to the GenWeb directory where Biographical Cyclopedia of Cambria Co PA by Samuel Wiley is located.


Somerset Co. PA Somerset Co. PA GenWeb.


Genealogy Researchers List Has 2 really good researchers in PA listed. Planned for all states, find a researcher or be one yourself.


Tiana's genealogy pages She has lots of links to Bucks county and other areas. Cemetery transcriptions and lots more!


Genealogy Society of Pennsylvania


PA Cemetery Records Various county cemetery records in PA.


Your Roots A genealogy column written by Schuyler Brossman.


Pennsylvania Trading Post Find or sell items of genealogical interest


Brenda's PA Genealogy Links Lots more links for Pa genealogy searching

CIVIL WAR

NARA Gov. Civil War Records Get info about and how to obtain different civil war records. Great for genealogy resources.


54th PA VOL INF Information on the 54th PA Volunteer Infantry in which Isaac W. Plummer served.


WV in the Civil War Great Civil War site for West Virginia! Photos, People, History and more.


1st WV Infantry 3 months service. The regiment my GGGrandfather George Hyde Huish served in. Also known as 1st Regiment of VA Union Volunteer Infantry. May-August 1861.


Confederate Regimental History Directory Excellent site listing histories of numerous confederate regiments.


Regimental History Books Page Lists books available with regimental history, also has links to regiment histories that are on the web, excellent page!


Civil War Medal List Unclaimed Civil War Medals.


Civil War Virtual Archive Ring Lots more Civil war info here.


Center For Military History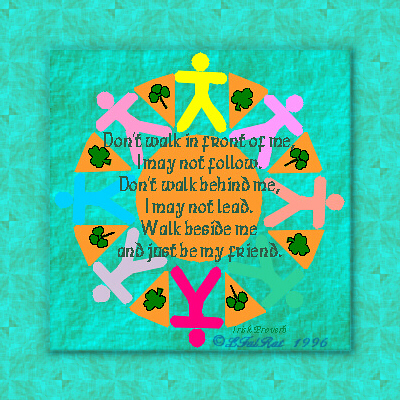 THE OLD COUNTRIES, SHIP INFO AND SHIP LISTS

Ron Taylors UK Census Finding Aids Includes census from UK, Ireland, Germany, England etc.


Executions in England from 1606 to 1895 Really interesting list of names and reasons.


London Look-Up Exchange Volunteers with books or resources willing to do look ups for London England


Translations Translate the family bible or foreign documents, German, Portuguese, Spanish, Italian, French and more.


Gaelic Languages Info Really interesting site if your search takes you to Ireland or Scotland.


German Genealogy This is the German Genealogy site of Rootsweb.


Researchers List Includes researchers with passenger and immigration resources etc. Planned for all states, find a researcher or be one yourself.


The Parchment Pages Based in the UK but this genealogy site also has info and links for the USA.


Royal Genealogies


PRONI Homepage Public Record Office of Northern Ireland.


Wild Irish Roves Irish Genealogy, history, culture and more.


Irish Emigrants Includes ship lists with over 6500 names.


The Irish in America : Long Journey Home PBS Series.


Irish/English passenger lists Also has birth, death, tombstone transcriptions and more..mainly county Mayo.


Irish Ancestors, Church Records Lots of really good info on Church records, also has info on emmigration, counties etc.


UK Public Record Office


Libraries in England


East of London Family History Society Includes some cemetery transcriptions, parishes etc.


Olive Tree Genealogy This site lists many ships and their passengers immigrating to the USA.


American Plantations and Colonies Lists some early ship names and some passenger lists. Somehow this is the M ships but there are more I swear! I'll get the main address on soon.


Ellis Island's Wall See if your immigrant ancestors are listed or pay tribute to them by giving them a place on the wall.


Quaker CornerLots of Quaker information in one site.

GREAT GENERAL GENEALOGY SITES AND TOOLS

Census Online Links to transcribed census's (all states) on the web, a MUST check item!


Cemeteries Online Lists cemeteries who have transcriptions online-worldwide!


Use Gedpage for your Gedcom to HTML I prefer Gedpage over all other Ged to HTML converters, easy to read family page format! Supports Gendex and uses less disk space than other well known Ged to HTML converters.


Allen Co. Library-Genealogy Located in Fort Wayne Indiana, one of the best genealogical libraries in the US.


LHS: Local Historical Societies on the Internet Directory of Historical Societies online.


US GenWeb KIDS Genealogy section Directed at kids doing genealogy for school or fun.


GenForum GenForum is a great message board center with categories ranging from specific surnames to states etc.


National Genealogy Society's Home Page


Social Security Death Index The SSDI can help you find dates, places etc..


The PBS Genealogy Series


Ian's Genealogy Page Another Genealogy Pod member's page that seems to have a lot to offer


LDS Family Search online


Genealogy Mining Company I did not see anything about mining but it has good links to sources of more genealogy info.


Gendex's Surname search engine Search many surnames and see if someone else is searching for your ancestors too.


Ancestry.com Search the Ancestry Library files and World Tree.


Yourfamily.com Search by surname to see if anyone else is doing research on your family name.


Journal of Online Genealogy Great source for online genealogy research


Barrel of Links A full barrel I might add! Lots of links to feed your genealogy addiction.


Cyndi's List of Genealogy Sites A very comprehensive list of genealogy sites with many cross references and catagories.


Genealogy Researchers List List of researchers in various states. Find one, or list yourself in your own area.


Surname distribution in the USA How many people had the same surname as you in 1990/1920 and other years? Knowing where the most are can give a clue to where yours settled


Genealogy Records Has free forms, a library and much more..lots of info.

FAMILY GENEALOGY PAGES

The Martz Genealogy Page Of Westmoreland county PA.


Descendants of Johann George HeimDescendants of the Heim family, includes sources.


Jerry Varner's Family PageVarner/Link/Plummer/Penrod and more.


Bob and Pat Coto's Genealogy PageGenealogy page with neat graphics and lots of photos & info.


The Ties That Bind Genealogy.

Thank you for visiting my page and or pages! Bookmark it and come back often...updating it all the time!

And I would absolutely love for you to sign and/or read my new
Guestbook

FOUNDER of the POD
Where I got some of my FREE Graphics for my page ....

You are number

to visit Firstmom's Genealogy Page.