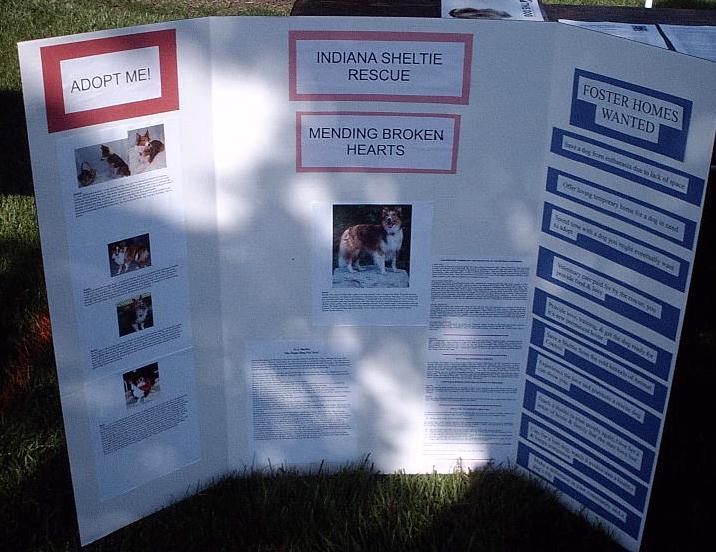 This is the display board I made up for the booth...it's my first time, go easy on the critique. I included pages I printed from the web like "Is a Sheltie Right For You?" and info on "puppy mills, byb's, accidental breeding, and where to go to find a reputable breeder (breed clubs).
We had a good time at the Hammond Dog Walk today. It was a beautiful day, though we both got fried. It seemed to be a good turn-out, I dont know exactly how many dogs came out for the walk, but we were able to let a lot of people know that there is a sheltie rescue in Indiana. Some didn't realize there was a need for a sheltie rescue, and I explained that there's actually 3 large ones in Indiana, and that we've taken in 274 dogs (I forget what number we're on, but I think Im close).
Some shelties stopped to visit us and look at the booth. I think I only saw 3 shelties out of all the dogs at this walk. One of them lives with 2 greyhounds from Greyhound Guardians.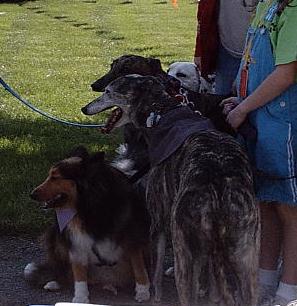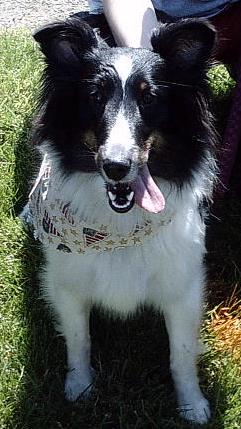 And a rowdy collie stopped to say hello


Later I caught her hiding behind 2 little 5 lb pomeranians, they hid her pretty good too!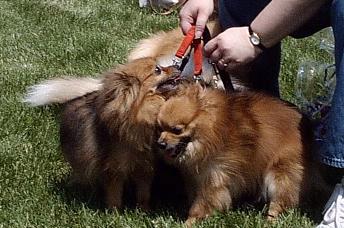 We saw big dogs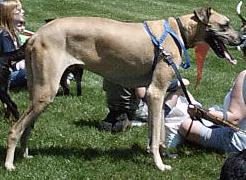 and little dogs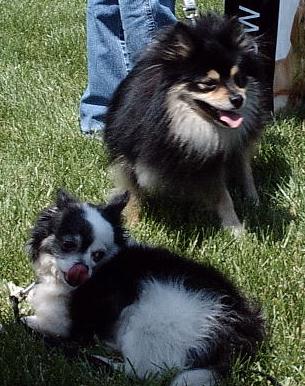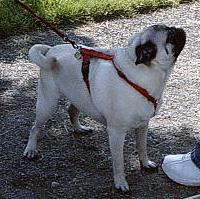 And little dogs that will become very big dogs



There were demonstrations by the K-9 Units


And Chicago Beagle Brigade (drug sniffers used in airports)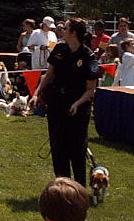 And I learned a bit about setting up a display...like how the display board on the table blocked everything...and the title bar didnt help it stay up. Still suprised that nobody used the board as a fire hydrant! Also learned...bring sunscreen! By the time this picture was taken I was pretty beat, and burnt.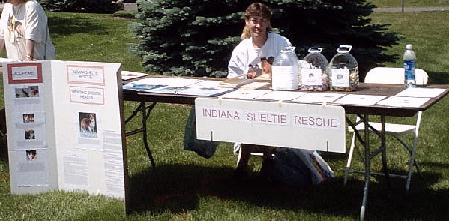 It was a fun day.